For those of you who didn't get entered in the SAVE MY PAPER BOOKS GIVEAWAY back in July, you're probably darn tootin' ready for me to be finished with announcing the winners.
I get it. And... today is the last day. So, without further ado, we'll announce our last winner and bid this stream of posts adieu. (Sorry, it's just fun to say.)
Today I am pleased to announce our latest winner:
MARGARET!!!!
Here is how she answered the questions posed to make for a valid entry:
1. What is a non-review topic you'd like to see addressed at Edgy Inspirational Romance?Margaret:
I always like posts with debates and opinions; as in e-readers vs. paperbooks, self-pubbed vs. traditional, etc.
Serena:
We're not too shy around here about stating our opinions, but I don't think we've ever done a debate. That might be fun. Even now, topic possibilities are going nutso in my head! Thanks for the great idea, Margaret! And stay tuned! I have a feeling you might see some debates coming to the blog later this year!
2. If you were to name a pet after a fictional character, who would it be?Margaret:
Darcy. (Except I do not have a pet.)
Serena:
Ahh... Darcy. I can only surmise that is from Mr. Fitzwilliam Darcy, love of my life. I mean, from Pride & Prejudice. What other Darcy is there???
3.. What are your Top 2 Fave Inspy Romance sub-categories?Margaret: Historical and chick litSerena:
Awesome! Girl, I've got you covered!
Here are the books MARGARET will receive!
(images are from barnesandnoble.com & book descriptions, unless otherwise noted, are from amazon.com)
Kissing the wrong guy
days before her scheduled wedding leads Allison to become a runaway bride. But can it also lead to happily ever after?
Allison Denman is supposed to get married in five days, but everything is all wrong. The huge wedding. The frothy dress. And the groom.
Still, kissing the groom's brother, Daniel, in an unguarded moment is decidedly not the right thing to do. How could she have made such a mistake? It seems Allison's life is nothing but mistakes at this point. Daniel's adventures—chronicled through a collection of postcards—have always appealed to Allison's well-hidden desire for something more. But how can betraying her fiancÉ's trust lead to a true happily ever after?
Can Allison find her way out of this mess? Recognizing she doesn't have all the answers won't be easy because she's used to being in control. To find her way again, she will have to believe that God has a plan for her—one outside her carefully defined comfort zone—and find the strength to let Him lead.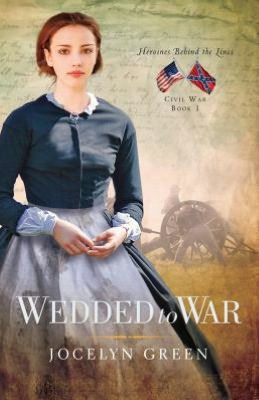 It's April 1861, and the Union Army's Medical Department is a disaster, completely unprepared for the magnitude of war. A small group of New York City women, including 28-year-old Charlotte Waverly, decide to do something about it, and end up changing the course of the war, despite criticism, ridicule and social ostracism. Charlotte leaves a life of privilege, wealth-and confining expectations-to be one of the first female nurses for the Union Army. She quickly discovers that she's fighting more than just the Rebellion by working in the hospitals. Corruption, harassment, and opposition from Northern doctors threaten to push her out of her new role. At the same time, her sweetheart disapproves of her shocking strength and independence, forcing her to make an impossible decision: Will she choose love and marriage, or duty to a cause that seems to be losing? An Irish immigrant named Ruby O'Flannery, who turns to the unthinkable in the face of starvation, holds the secret that will unlock the door to Charlotte's future. But will the rich and poor confide in each other in time?
Wedded to War
is a work of fiction, but the story is inspired by the true life of Civil War nurse Georgeanna Woolsey. Woolsey's letters and journals, written over 150 years ago, offer a thorough look of what pioneering nurses endured.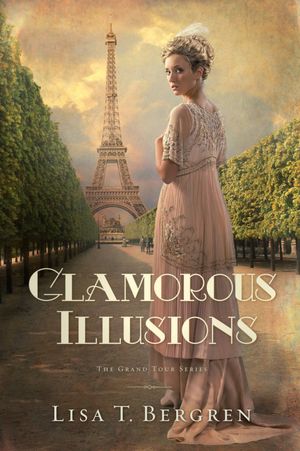 When Cora Kensington learns she is the illegitimate daughter of a copper king, her life changes forever. Even as she explores Europe with her new family, she discovers that the most valuable journey is within. The first book in the Grand Tour series takes you from the farms of Montana through England and France on an adventure of forgiveness, spiritual awakening, and self-discovery. (This description doesn't do the book justice. For more info, see my review!)
CONGRATULATIONS TO ALL OUR WINNERS!
& thanks to everyone who entered!