Congratulations to ELIZABETH the 4th Big Winner of the contest designed to keep my burgeoning piles of books from being consumed by my puppy, Albus.
Albus looks like he could be a reader,
but his style of devouring literature
is a little more destructive.
To enter, readers simply had to answer a few questions. The past few days we've heard from our other big winners: Kandra, Erynn, & Melody. So let's see what
Elizabeth
had to say when the same questions were posed to her!
1. What is a non-review topic you'd like to see addressed at Edgy Inspirational Romance?ELIZABETH:
How to write a historical romantic suspense and what makes a novel?
Serena:
I'm very excited to share with you and all our readers that we have some exciting guest posts coming up this fall. Stay tuned for those announcements!
2. If you were to name a pet after a fictional character, who would it be?ELIZABETH:
XENA, a rottweiler and Gabriella, a cat.
Serena:
Awesome. A Warrior Princess and her girly,witty sidekick.
3.. What are your Top 2 Fave Inspy Romance sub-categories?ELIZABETH: Historical, suspense, and AmishSerena:
For you, dear Elizabeth, I have 2 historicals and one Amish/wild west romance! Enjoy!
Here are the books ELIZABETH will receive!
(images are from barnesandnoble.com & book descriptions, unless otherwise noted, are from amazon.com)
THE GIFTED
by Ann H. Gabhart
By 1849, Jessamine Brady has been in the Shaker Village for half her life, but in spite of how she loves her sisters there, she struggles to conform to the strict rules. Instead she entertains dreams of the world outside. When Tristan Cooper seems to step out of those dreams to entice her into the forbidden realm beyond the Shaker Village, her life turns upside down. Will Jessamine be able to survive the storms of the world? Or will she retreat back to the peace of Harmony Hill?
The thousands of loyal fans of Gabhart's Shaker novels will love this entrancing story of learning to trust the gifts God gives us and let him guide us through life
.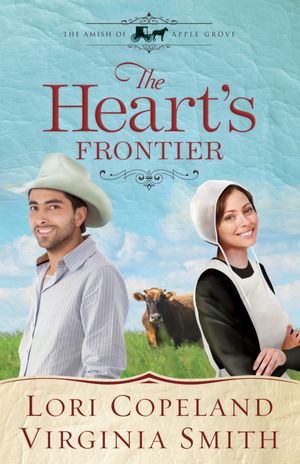 The Heart's Frontier
by Lori Copeland and Virginia Smith
An exciting new Amish-meets-Wild West adventure from bestselling authors Lori Copeland and Virginia Smith weaves an entertaining and romantic tale for devoted fans and new readers.
Kansas,1881--On a trip to visit relatives, Emma Switzer's Amish family is robbed of all their possessions, leaving them destitute and stranded on the prairie. Walking into the nearest trading settlement, they pray to the Lord for someone to help. When a man lands in the dust at her feet, Emma looks down at him and thinks, The Lord might have cleaned him up first.
Luke Carson, heading up his first cattle drive, is not planning on being the answer to anyone's prayers, but it looks as though God has something else in mind for this kind and gentle man. Plain and rugged--do the two mix? And what happens when a dedicated Amish woman and a stubborn trail boss prove to be each other's match?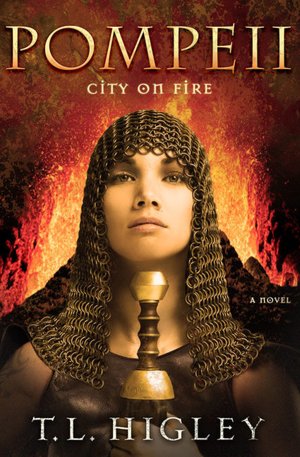 Pompeii, a city that's many things to many people. For Cato, it's the perfect escape from a failed political career in Rome. A place to start again, become a winemaker. But when a corrupt politician wrongfully jails Cato's sister, he must oust the man from power to save her.

For Ariella, Pompeii is a means to an end. As a young Jew, she escaped the fall of Jerusalem only to endure slavery to a cruel Roman general. She ends up in Pompeii, disguised as a young man and sold into a gladiator troupe. Her anger fuels her to fight well, hoping to win the arena crowds and reveal her gender at the perfect time. Perhaps then she will win true freedom.

But evil creeps through the streets of Pompeii. Political corruption, religious persecution, and family peril threaten to destroy Ariella and Cato, who are thrown together in the battle to survive. As Vesuvius churns with deadly intent, the two must bridge their differences to save the lives of those they love, before the fiery ash buries Pompeii, leaving the city lost to the world.
Be sure to come back tomorrow to see who our 5th and final winner is in the
SAVE MY PAPER BOOKS GIVEAWAY!