This may be a Christian fiction blog but Serena and I both love a good mainstream market read, so we're breaking character today and giving you a list of our faves from outside the CBA. Don't worry CF fans, we'll return to regularly scheduled programming tomorrow!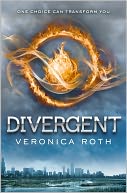 1. Favorite book read -- it's unanimous! (or duo-naminous, anyway!)
Joy:
Divergent
by Veronica Roth
Serena:
Divergent
by Veronica Roth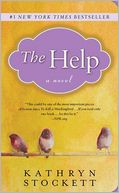 2. Most Powerful Book
Joy:
The Help
by Kathryn Stockett (I could easily put this in favorite book read too).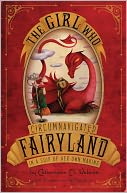 Serena: I didn't read a whole lot of "powerful books" this year (I got
The Help
for my birthday in December, but haven't had the chance to crack it open yet!), but I have to admit that I found
The Girl Who Circumnavigated Fairyland in a Ship of Her Own Making
by Catherynne M. Valente to be powerful in an unconventional sort of way. I was utterly delighted with this book and with "the classic storyteller" way it fabled its way through an entirely original moral tale.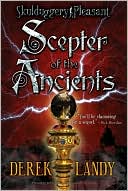 3. Brilliantly Funny
Joy: Eh, Jenny B. Jones was funnier than anything I read in the general market this year.
Serena:
Skulduggery Pleasant: Scepter of the Ancients
by Derek Landy
(pub. in 2007, this one was new to me, but not the rest of the world, in 2011). This book reads like the best kind of buddy-comedy action movie, except the buddies are a middle school girl and a hundreds-of-years-old detective -- who just so happens to be a skeleton with mad ninja skills and a wicked collection of sarcastic one-liners. Brilliant.
4. Best ache-y, break-y tear jerker read:
Serena:
Crossing Oceans
by Gina Holmes (this is CBA, actually, and was released in 2010, but I'm counting it because I didn't read it until 2011 and I was utterly moved to tears by the story!)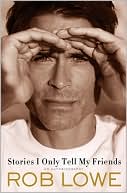 5. Best rainy day comfort read:
Joy: After historical inspy, the celeb memoir is my go to genre for a comfort read. I consumed Rob Lowe's
Stories I Only Tell My Friends
in one afternoon from a comfy chair in Barnes and Noble, and it was
delish
!

Serena: These aren't new, but as when one visits Narnia, I find the richness of the tales grow as I do, so it is not uncommon for me to reach for: the
Harry Potter
set, in order -- but if I have to pick my faves for a rainy day, they would be: 1, 3, and 5. (Of course this only works if you have a string of rainy days, you understand!)
6. Adrenaline fueled un-putdownable award:
Serena: I'd have to say...
Divergent
by Veronica Roth, again. I think I read it the day I downloaded it.
Joy: I agree. I read this one on my cruise and there were times I'd rather be in my room reading it than out enjoying myself.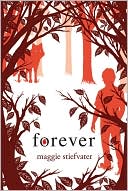 7.
Beautiful Prose Award
:
Joy:
Linger
and
Forever
by Maggie Stiefvater. Stiefvater is a master of writing subtext, her characters frequently discuss life altering issues without ever actually talking about them at all. Sam, Grace, Isabel and Cole's personalities are so deep and complex, writer wannabes like myself should take notes.
Serena:
The Girl Who Circumnavigated Fairyland in a Ship of Her Own Making
by Catherynne M. Valente (see picture under #2). This might seem an odd choice for a beautiful prose award, but I loved the voice of the narrator, the symbolism, and the beautiful nuggets of truth hidden within the text. (There's even a character whose name is Truth. She is made of soap.) This is one I got from the library but plan to purchase, highlight, and read aloud to my girls -- even the highschooler (you're never too old to listen to a great book!) It's just a lovely, lovely story.
8. Most vivid, atmospheric setting:
Serena: Again,
Divergent
by Veronica Roth. Even now, I can see that world-gone-wrong in my head.
9. Most Haunting story:
Serena:
Kindred
by Tammar Stein. There is no pretty-bow ending on this unusual tale of spiritual warfare -- told from the point of view of a contemporary Jewish teen -- but the ending is not only satisfying, but thought provoking; and in that way, it is haunting.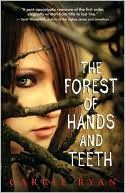 10. Had no idea I would love this so:
Joy:
Forest of Hands and Teeth
by Carrie Ryan. When I posted a list of
5 titles to read in the event of a zombie apocalypse
, my blogging buddies chimed in with a bunch of zombie romance recs. Equal parts disturbing and engaging, they left me grasping for more. I finished Ryan's entire series and now I'm looking for the next zombie author I can sink my teeth into.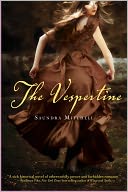 11. Wanted to love it but it didn't do it for me:
Joy:
Bossypants
by Tina Fey wasn't nearly as funny as I hoped it would be.
Serena:
The Vespertine
by Saundra Mitchell. I loved the cover and sometimes the story
almost
lived up to its gothic, otherworldy beauty, but... not enough to make me rush out for the sequel.
12. Best Plot Twist/Revelation: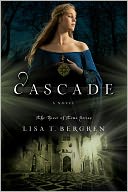 Joy: Minny's Terrible Awful from
The Help
.
Serena: The ending of
Cascade
by Lisa T. Bergren. I know this one is considered CBA, but... it's so crossover that I have no qualms listing it among general market titles. There is a serious "Oh no you did NOT just leave me hanging like that!" at the end of that book -- and it was beautiful and unexpected and opened all kinds of worm cans for the next book(s?!) in the series.
Joy: Oooh, I agree, great cliffhanger on that one.
13. Best love triangle:
Joy: I have a love/hate relationship with the love triangle. But I would have been happy with Gabry and either Catcher or Elias in Carrie Ryan's
The Dead Tossed Waves.
Serena: Cassia/Xander/Ky in
Matched,
a dystopian YA by Ally Condie (the triangle continues, I believe, in
Crossed
, which was just released and is sitting in my house waiting for me to read it!)
Joy: Good choice! I finished
Crossed
this week and I'm still not sure if I'm Team Xander or Team Ky.
14. Favorite couple
:
Joy: Isabel and Cole from
Forever
by Maggie Stiefvater. These broken side kicks stole the show.
15. Favorite Cover Art: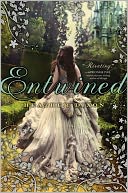 Serena:
Entwined
by Heather Dixon. If I could buy a print of this and hang it in my office, I totally would. I love this cover. And for a former-little-girl who dearly loved the story of The Twelve Dancing Princesses, I'd have to say: the book was pretty doggone good, too.
And as for a cover that was perfect for the book? I'd have to go with
Matched
by Ally Condie (see pic above)-- it got the dress right (so many covers are a poor reflection of what the character is supposed to look like according to the text!) and it captured the essence of Cassia's existence. Perfection.
Special thanks to
Inkcrush
for creating such a neat book blogging meme.