I love the reading wrap ups bloggers post at the end of the year. I keep those posts bookmarked and refer back to them when I'm looking for something good to read next.
If you're looking for some inspirational romance recommendations, you've come to the right place. Of the 59 books I read in 2011, 30 were inspy romance. Instead of choosing a third of them and doing a top 10 list, I decided to whittle the pile down to five (Serena read way more romance than me, so her list is longer).
In no particular order, the top five inspirational romances I read this year are: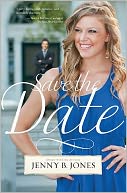 1.
Save the Date
by Jenny B. Jones.
Snarky humor and a hot hero, wish all my books came this way.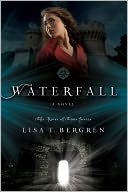 2.
Waterfall
by Lisa Bergren.
Props for originality! And I'm a sucker for teen-aged angst.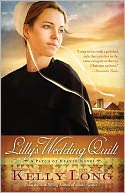 3.
Lilly's Wedding Quilt
by Kelly Long
An edgy Amish. Who knew?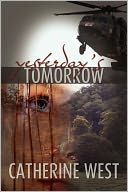 4.
Yesterday's Tomorrow
by Catherine West
Completely unlike anything I've seen in Christian romance before. Gritty, powerful, and oh-so-romantic. It's easy to see why this one took the 2011 INSPY award for romance.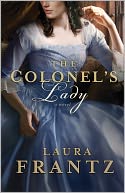 5.
The Colonel's Lady
by Laura Frantz
Really
good kissing (and the story's well done too).
Serena's Top 10 List: Fave Inspy Romances of 2011
okay, I cheated a little. I had a "tie" -- but, hey, I read a lot.
(click on the book title to link to my review!)
10.
Kiss of Night
by Debbie Viguie -- I thought I was done with sexy vampires. I was wrong.
9. TIE!
Protection for Hire
by Camy Tang AND
The Merchant's Daughter
by Melanie Dickerson -- PFH is a new romantic suspense series with the flavor of chick lit that I love so much. Looking forward to the next books in the series! And TMD is a retelling of Beauty and the Beast that is fresh and lovely.
8.
A Billion Reasons
Why
by Kristin Billerbeck -- a killer soundtrack and a "my book boyfriend" who wears a fedora on a regular basis? I'm in.
7.
A Lasting Impression
by Tamera Alexander -- "Belmont, hail my alma mater..." It was so much fun to see the history of Belmont Mansion & its lady come to life!
6.
To Die For
by Sandra Byrd -- The writing in this book was just. so. GOOD. Sandra drew my heart into the story of Meg and her friend, Anne Boleyn. Can't wait for the next book in the series (June 2012!)
5.
Save the Date
by Jenny B. Jones -- still snorting. Ex-football hero turned politician needs a fiancee to up his rating in the polls? Pick me! Pick me!
4.
Cascade
by Lisa T. Bergren -- ahhhhhhhh. The sequel to
Waterfall
. The prequel to
Torrent
. I cannot believe how much I adore this series. I ahhh-dore it. BTW: Marcello, Luca: call me. I miss you.
3.
There You'll Find Me
by Jenny B. Jones --- It made me laugh, it made me cry, it made me want to go to Ireland with a vampire (actor)
2.
Torrent
by Lisa T. Bergren -- I've got two words for you, ladies:
LORD GRECO.
1.
Waterfall
by Lisa T. Bergren -- This is the book that started me on a mild (some could argue the "mild" part) obsession with Italian knights. I could gush about this book for hours.
Hours.
Or I could just stare off into space and imagine my hand fitting the impression inside an Etruscan tomb and then traveling through time where I -- ahhhh -- land in Marcello's arms....
Oh, you're still here? Seriously? When you could be downloading these books?
I hope your reading adventures were as wonderful as mine were in 2011 -- and Joy and I wish you the very best in 2012!!!!