Today's stalking victim is a talented Tudorphile who takes extra time for her teeth! Please welcome to the stage a prolific author with a bright, white smile:
The one place you insist must be kept clean?
My teeth. (See reference to 2012 Dodge Challenger, below.)
(Right on!)
Pet peeve?
Unkindness. I can tolerate just about anything else.
(You are much kinder than I. I flip out over hair in the bathtub!)
Favorite memory from a writers' conference of event?
At my very first conference I pitched the Secret Sisters books, my first series for tweens, to some well known editors. I -- nervously -- met with Steve Laube, who was with Bethany House at the time. Came to find out he attended the church we once had attended in Phoenix, and I was able to ask after the well-being of a young girl whom I'd mentored and taken under my wing years before, but had lost track of. We spent the time talking about her, and not my books, but that was okay. It reminded me that life is much, much bigger and more personal than publication. And the books got published (by WaterBrook Press) anyway.
(A great reminder for us writers!)
Best fan moment?
Seeing someone reading my book in the airport. It's the readers!
(How cool is that?)
Your brand of toothpaste?
I could say something arty like Rembrandt, or green like Tom's of Maine, or even hipster like Organique -- but the plain truth is that I use Crest Pro-Health brands 2-3 times a day. I could have purchased the muscle car I want with the amount of money I spent last year on dental care so I'm being a bit overcautious.
(The teeth always win and yet you've not become an anti-dentite? Amazing!)
Three things on your desk?
Coffee. A phone charger. The Leaning Tower of Research books.
(Coffee? In Seattle? They drink that there? wink, wink.)
Favorite souvenir from your travels?
My "Keep Calm and Carry On" print from London. Every writer needs one in her office.
(Note to self: get copy of print, STAT.)
A sentence from your rough draft that didn't make the novel
:
It was a dark and stormy night.
(Hehehehehe)
The name of every book you've ever published (so we can track 'em all down):
LADIES IN WAITING:
To Die For
(Available now!),
The Secret Keeper
(June, 2012)
FRENCH TWIST:
Let Them Eat Cake
,
Bon Appetit
,
Piece de Resistance
LONDON CONFIDENTIAL (teens):
Asking for Trouble
,
Through Thick and Thin
,
Don't Kiss Him Goodbye,
Flirting with Disaster
HIDDEN DIARY SERIES (tweens)
SECRET SISTER SERIES (tweens -- soon to be available on ebooks!)
GIRLS LIKE YOU (nonfiction tweens)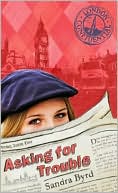 If you could spend one week in any time in history, it would be?
I'm really into sixteenth century England right now, so I'm pretty sure I'd like to travel back then, hang out, and see if I got it right! I'd probably hold off on the roasted swan and jellied eel, though.
(Eww. Eel? Nasty. I don't even want to know what the jelly's made from.)
And in that week you would trade places/assume the identity of?
Meg Wyatt. Of course!
(Of course!)
Your favorite not-quite-a-curse-word (in case you're forced to eat the eel):
"What the Bev?" It stands in for "What the Heck?" Long story, but I do get a lot of strange looks and people wondering if I mean Beverly Hills or Beverly Cleary. But it's neither.
Besides, "What the Bev?" what sounds might I hear if I was eavesdropping outside your kitchen window?
A Kitchen-Aid running and a dog begging. And maybe the nanny-beeper on my fridge going off to remind me that I'd left the door open.
(Thank goodness you didn't say, "The shrieking eels!")
One lousy job from your past:
House cleaning. And I accidentally set the house on fire.
(Sweet.)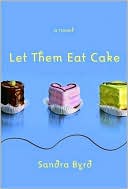 Worst writing (or life) advice you ever received:

"Write for yourself." Um,

no

. That would be a

diary.

When you write to publish you write for

readers

. If you write about something that both of you are interested in, though: jackpot!

What would you like God to say when you arrive at the Pearly Gates?

Well done good and faithful servant!

(And, scene.) Stalkers can also find you in these places:

Please visit me online at

my website

; you can also link to me on Facebook and Twitter from there. I hope your readers will also sign up for my

e-postcards

(where I am also giving away two Kindles) so I can keep in touch!

Awesome, Sandra! Thanks for letting us stalk you! And now, for our own

GIVEAWAY DETAILS

!!!! Leave a comment on this post between 8/16/2011 and 8/26/2011 to enter to win: My copy of Sandra's newest novel, To Die For and an **autographed** bookplate to put inside it!