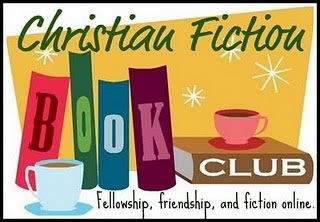 This month's Christian Fiction Book Club is hosted by Jules at My Own Little Corner of the World. If you read Digitalis by Ronie Kendig and would like to discuss it with us, choose a question from HERE and link up your post. No blog? You're welcome to hop around and join our discussions in the comments.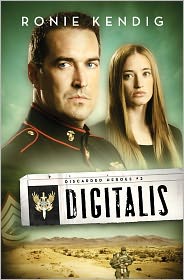 Review:
My first impressions? It's a nice setting to visit, but I wouldn't want to live there. I can appreciate the high tension, the non-stop action, the break-neck pace, but I'm just not sure I can make military stories a regular part of my diet.
I dunno, chalk it up to the fact I'm a girlie girl. I like purses and Starbucks and frou-frou shower gels from the cosmetic counter. I found myself skimming over some of the fight scenes to get to the romance.
But the romance
was
good, all angst and restrained passion, some of the best I've read. Buried beneath all the guns and ammo is one smoking hot hero (Sorry ladies, Renee called dibs). I can see what makes Kendig's writing is so popular with my book blogging friends.
Soldier stories may not be my go to genre, but the next time I feel reading one more western romance will make me upchuck a cactus, I'll reach for a Ronie Kendig book. They're a nice change of pace.
Want more info? Here's the product description:
Step into the boots of a former Marine in this heart-pounding adventure in life and love. Colton "Cowboy" Neeley is a Marine trying to find his footing as he battles flashbacks now that he's back home. Piper Blum is a woman in hiding—from life and the assassins bent on destroying her family. When their hearts collide, more than their lives are at stake. Will Colton find a way to forgive Piper's lies? Can Piper find a way to rescue her father, trapped in Israel? Is there any way their love, founded on her lies, can survive?
My rating:
Discussion question:
It's a fact that many soldiers returning from a war theater will experience combat-related PTSD or traumatic brain injury (TBI). Many will never seek treatment, instead trying to push through and "get over it." Do you know anyone who has experienced PTSD or TBI, combat-related or otherwise? How can you show this person your support

?
Unfortunately I do know someone who fits this description. If I didn't write under a pen name and know for a fact my friend doesn't read fiction, I would never share his story (and still the odds of this post getting deleted are hovering around 98%).
We had a family friend, a career Army guy who had been deployed several times, but until a few years ago had never seen active combat. He was a sweet, gentle, godly man who'd often considered becoming an Army chaplain. A doting spouse, a great father. The kind of guy you encourage your husband to hang around in hopes some of it would rub off.
The last time I saw our friend was shortly before he left for Afghanistan. He came dressed in uniform to speak to my class for career day. My students sent him a care package and wrote letters to his unit.
I speak about him in past tense, not because he lost his life in the war, but because the person who came back from Afghanistan is a stranger, a shell of the man we knew.
His personality is completely different, short-fused, angry, bitter. His marriage has fallen apart. No one really knows what did it. There are things he experienced over there he won't even share with his wife.
This is the devastating side of war. We know war destroys lives, we often think about it in terms of the body count, but rarely do we think about what it does to the people who make it out. It destroys entire families. Whatever my friend experienced in Afghanistan broke him. It broke his wife. It's the sacrifice that keeps on taking.
These days, my husband and I are not close enough to talk to him about anything deeper than how he's enjoying his summer, but we can (and do) pray for him. We pray for his wife and children. If you think about it, maybe you can pray for them too.