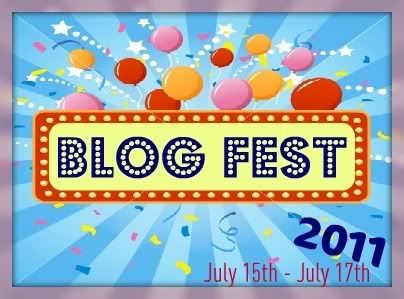 UPDATE: This giveaway is now closed. Thanks to everyone who entered. Congrats to @AlexConno. I'll email your gift certificate tomorrow.
I'm looking to hobnob with other bookish people on Twitter, and Blogfest 2011 seems like the perfect opportunity to meet some new friends.
Today I'm giving away a $10 Amazon gift card.


The rules are simple:

1. Follow me on Twitter (@joytamsindavid) and leave a comment below with your user name.

(If you're a reader, a writer, or just look literate I'll follow you back).


2. If you're already a Twitter follower, leave a comment with your user name to remind me.


3. Following my book blog is NOT a requirement of this giveaway, but if you're a fan of Christian fiction I'd love to have you join us.


4. There are no bonus entries.


5. This contest runs from 12:00 am EST on the 15th through 11:59 pm EST on the 17th. Winner will be chosen by Random.org and announced in this post and on Twitter July 18.

(Sorry guys, I will have to delete entries from people who are not twitter followers).

Blogfest 2011 is hosted by A Journey of Books. There is a complete list of participants on her blog. Or register for an online checklist to help you keep track of your entries here.