Book bloggers highlight the characters they fell in love with in My Book Boyfriend, a weekly meme from Missie at The Unread Reader.
My date for Memorial Day weekend was a man half my age. (Don't judge, 38 is the new 18).
Marcello Fiorelli is the hero from
Waterfall
and
Cascade
-
the first two novels in The River of Time Series. The books follow Gabi and Lia, teen aged sisters who travel back to medieval Tuscany where they find hunky boyfriends and tweak history.
My book boyfriend's stats:
A fourteenth century Italian knight.
Future Lord of the house of Fiorelli
Late teens/early 20s
Curly hair
"Big, chocolate brown eyes, square jaw, aristocratic nose, pronounced cheekbones..." p. 27
Waterfall
.
"Oh my gosh, could he be a little less hot? He belonged in some teen-girl magazine. Movies. Book covers. Ads for Abercrombie & Fitch." p. 71
Waterfall
In my head, Marcello looks like a young Orlando Bloom:
What I love about him:
He has the whole rescuing a damsel in distress move down to a science. And whenever he kisses
my
...er,
Gabi's
knuckles I get shivers.
My favorite pick up line:
(bonus points because he's actually
picking someone up
when he says it.)
But then he had his big hands on my waist. He bent down a little, getting ready to lift me to the saddle, just as I looked up at him. Our lips were so close, I could feel the heat of his breath on my skin.

We froze. Neither of us moving, simply staring at each other, wondering if the other was going to move first.

"You are" he whispered, "uncommonly stirring."

He closed his eyes then, as if he had to in order to break the bond between us, then lifted me into the saddle and stared at the ground as he guided my feet into the stirrups.

p. 161 Waterfall
Want to read more about Marcello? Pick up the first two books in the River of Time series by Lisa T. Bergren: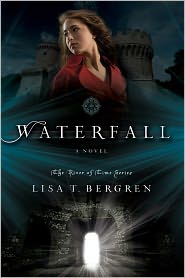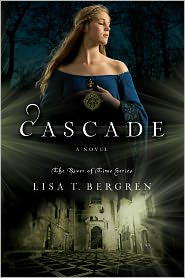 Did you miss Serena's reviews? Check them out
here
and
here
.
P.S.- I'm at
Author Culture
today along with blogging buddies Renee Chaw and Amber Stokes talking about what makes a great romance. Swing by and say hello!