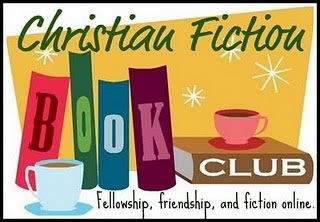 The Christian Fiction Book Club meets every six weeks at different book blogs. This month we read Words by Ginny Yttrup and chose one or more discussion questions to address in a blog post. Julie at My Only Vice is hosting, feel free to come join the conversation!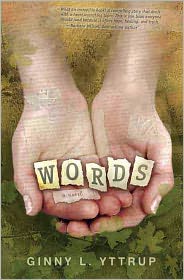 I hate, hate, hate reading books about abuse, especially abuse of children, but Words by Ginny Yttrup grabbed me right at the beginning and didn't let go. Kaylee is a prisoner of abuse. Held captive by a child molester, she's found a way for her mind to escape through collecting words.

Sierra carries guilt over her past. She discovers by helping the little girl she found hiding in a tree, she may find a way to break free from her own bondage.

This book took a subject I find about as pleasant as the swine flu and turned it into a story I didn't want to put down. If you're a fan of women's fiction, I bet you'll love it.

My rating:











The discussion question I chose:

Kaylee finds comfort in the words she reads in the dictionary. Who or what do you turn to for comfort?

Funny, when I was Kaylee's age or a little younger, I loved the dictionary! I read it all the time. I didn't really collect words like she did, I found it fascinating.
When I had children of my own, one of the first books I ever gave them was a dictionary. Unfortunately, they didn't seem to get the big deal.

Which character impacted you most, Kaylee or Sierra? Why?

Kaylee. I found it fascinating the way she developed coping mechanisms to survive her situation. The words, the silence. She found her own ways to silence the screams in her head.

I thought the personality quirks she had were so authentic, they really made this story seem real. I don't know what it feels like to be an abuse victim, but I've met people who do, and her personality rang so true to me.