Please help me welcome Kaye Dacus to Edgy Inspirational Romance! Stalkers can find here with me or at her website and on twitter!
The last thing you threw away:
A tissue—it's allergy season in Nashville (which, for most of us, extends from February through October/November).
A brand of breakfast cereal in your pantry:
I'm a protein-for-breakfast kind of girl, but the closest thing I have is a canister
of Publix store-brand rolled oats. I do occasionally get a craving for good, old-fashioned slow-cooked oatmeal with lots of butter and brown sugar!
Three things in your purse:
Sunglasses, bookmarks for my two latest releases, and Bath & Bodyworks' Citrus Crush hand sanitizer.
Something that will fall out of your medicine cabinet when I open it:
Some kind of pain killer: aspirin, Tylenol, Advil, Excedrin, Excedrin PM, muscle relaxers. . .after a lifetime of migraines, debilitating deep-muscle spasms in my upper back, a ruptured disc in my lower back (corrected by surgery in 2003, but giving me lingering pain and muscle cramps/spasms in my left leg), and a recent broken ankle, I have just about every over-the-counter pain remedy available.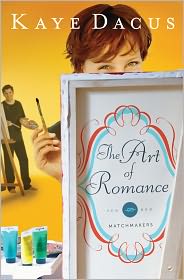 A sentence from your rough draft that didn't make the novel:
At their first portrait session, Sassy had admitted to Dylan her pact with Perty to try to get Dylan and Caylor together. When he'd confronted Perty, she tried to deny it—until he told her Sassy had confessed. Perty had snorted and bemoaned Sassy's inability to keep secrets.
The name of every book you've ever published (so we can track 'em all down):
Stand-In Groom
Menu for Romance
A Case for Love
The Brides of Bonneterre 3-in-1 (the three above novels in one volume)
Ransome's Honor
Ransome's Crossing
Ransome's Quest (August 2011)
Love Remains
The Art of Romance
Turnabout's Fair Play (November 2011)
Your favorite not-quite-a-curse word:
Oh, for mercy's sake!
One lousy job from your past:
Only one? I'd probably have to say the lousiest was working in the laundry room at The Faculty Club, a restaurant/boutique hotel/event venue on the campus at Louisiana State University. I worked in that department from May through October, and in addition to a huge steam press and enormous dryer, the room had no air conditioning.
What sounds would a feline stalker hear while hanging around outside your kitchen window?
The coffee pot brewing. I love my coffee (though, in actuality, I only brew half a pot, which makes two cups for me in my big 16-ounce mugs).
What would you like to hear God say when you arrive at the Pearly Gates?
"The best is yet to come."
Humor, Hope, and Happily Ever Afters! Kaye Dacus is the author of humorous, hope-filled contemporary and historical romances with Barbour Publishing and Harvest House Publishers. She holds a Master of Arts in Writing Popular Fiction from Seton Hill University, is a former Vice President of American Christian Fiction Writers, and currently serves as President of Middle Tennessee Christian Writers. She loves action movies and British costume dramas; and when she's not writing, she enjoys knitting scarves and "lap blankets" (she's a master of the straight-line knit and purl stitches!). Kaye lives in Nashville, Tennessee, and even though she writes romance novels, she is not afraid to admit that she's never been kissed.
It's giveaway time!
Kaye has offered to give one lucky reader a copy of her new book
The Art of Romance
. Just leave a comment between now and May 14. Be sure to include your email address if it's not in your profile!