Ahh…spring is in the air. What better way to celebrate than to get outdoors, dig in the dirt and plant a garden or some brightly colored flowers. If you're like me though, born with zero talent for keeping anything green alive, you may be thinking about some alternate past times. As I look at my poor dying tulips, which were perfectly healthy when I bought them a week ago, I thank God He gave me the desire, and grace to write. (At least this way, I can write a heroine that has a green thumb, and live vicariously through her.)
I've even drowned my pansies, or petunias, I forget what they are called. Poor things. I actually feel sorry for whatever plants I pick up at the store. So, what kind of seeds can I plant that may actually live, I ask myself?
The answer comes swift and sure. The seeds of faith. As a writer of Christian romance, my goal is to entertain while leading people to God without being preachy. As a reader, I'm not looking for a sermon when I pick up a romance. I want adventure, sweet but very real romantic tension, and a happily ever after—and that's what I write.
So, the next time I'm tempted to sentence a pretty little flower to what ultimately will be its demise, I am determined to pass it by and spare its life, and spend my time crafting my next sweet love story.
Speaking of love stories, if you'd like a chance to win a digital copy of my newest release,
Reluctant Bridesmaid
, stop by
www.wendydavy.com
and sign up for my newsletter, drop me an e-mail through my contacts page and I'll put your name in a flowerpot and choose a lucky winner. (I've got to find something useful to do with my empty flower pot, right?).
The contest runs through Sunday April 10th.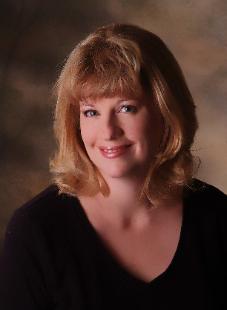 Wendy Davy is an award winning, inspirational romance author with several titles available. She uses her active imagination and love of adventure to create faith based stories of the heart. When not writing or chasing around her young children, she spends time reading, enjoying her real-life hero and watching movies.

She loves hearing from readers and can be contacted at wendy@wendydavy.com
Want more info? Here's the book blurb for Reluctant Bridesmaid (a 2010 SARA Merritt Award Winner)...
Jordan Harrison no longer trusts relationships, so when her widowed mother is swept away by a handsome, wealthy architect, Jordan fears the hasty engagement will end in disaster. After all, how well can her mother know the guy after only a few months? Intent on saving her mother from certain heartbreak, Jordan races to Breckenridge Manor to delay the wedding, but runs into more than she's bargained for--a handsome, understanding man intent on helping her heal past wounds and open her mind to new possibilities.

Known as the man with nerves of steel, Tanner Breckenridge lives up to his reputation, but it doesn't take long for him to discover he has a soft spot for Jordan Harrison, the daughter of his father's future bride. Loyal to his father, but captivated by Jordan, Tanner puts his heart on the line and risks everything for a chance at love.
...and here's an excerpt:
"I think a little bit of fun would do you some good." He winked as he took one long stride toward her. He bent and scooped her from the chair.

"Tanner!" she shrieked, clutching his shoulders. His warm skin covered granite muscle underneath. She squirmed, but her movements pressed her harder against his chest as he lifted her into his arms.

He sauntered to the dock's edge as if he had no care in the world. The water, crisp and clear loomed below.

Adrenaline spiking, she tucked her head against him. "You don't want to do this."

"I don't?" A low, deep chuckle formed in his chest, vibrating against her cheek. "You can swim, right?"

"Yes, I can swim."

"You just don't like the idea of taking the plunge do you? Marriage or otherwise?"

"I have nothing against marriage…in general," she defended. "And, this isn't about my opinion regarding 'the plunge'. This is about you," she poked him in the chest, "tossing me into that cold water."

"How do you know what it feels like until you try it?"

She lifted her head to offer a witty remark, but lost her breath as she found herself eye-level with Tanner's sun-kissed neck. His scent, earthy and masculine surrounded her. She looked up. From this angle, his jaw-line appeared more defined, his features more chiseled, and his eyes a lighter shade of blue. She swallowed, but her dry mouth refused to moisten.

"Are you ready?" A small, faint scar melded into the creases beside his left eye as he smiled.

Flustered, she asked, "R-ready?" Her breathing came in quick, shallow gasps as her gaze travelled to his mouth. As good as it felt to be held in his strong arms, she wondered what it would feel like to have his lips pressed against hers.

Magical? Maybe. Out of the question? Definitely.