In my Mailbox and Mailbox Mondays, are weekly memes by
The Story Siren
and
The Printed Page
/
Chick Loves Lit
. It's been a couple weeks since I participated and I've racked up a few new titles.
These are the books I received for review:
1.
Havah
by Tosca Lee.
I got this book twice, a print version in the mail and also a free download from Barnes and Noble. I decided to use this book as the September pick for the
Christian Fiction Book Club.


2.
Love Charleston
by Beth Webb Hart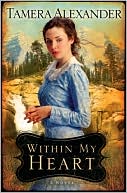 3.
Within my Heart
by Tamera Alexander.
Yay! One of my wish list books showed up! Now I'm keeping my fingers crossed for a review copy of A Hope Undaunted by Julie Lessman.
Tamera will be here on Wednesday for my Outside the Author's Studio feature. Be sure to tune in!
4.
Goodness Gracious Green
by Judy Christie









These are my new e-books (I probably won't write reviews):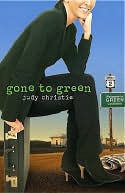 1.
Gone to Green
by Judy Christie (e-book)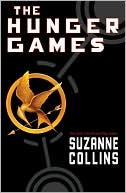 2.
The Hunger Games
by Suzanne Collins
3.
Catching Fire
by Suzanne Collins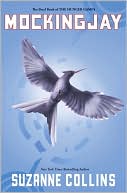 4.
Mockingjay
by Suzanne Collins.
Two weeks before I go back to school, and I'm trying to squeeze out the last bits of summer vacation. I went on a little book buying binge and bought this entire series. And since I didn't have to work, I devoured them one right after the other.
Jillian at
Random Ramblings
is running a great blog feature called "Show and Tell." A bunch of Mockingjay maniacs- I mean
book bloggers
, sent in photos of ourselves holding the new release and shared our stories about how we first discovered this series.
Here's my story:
Before I started blogging, I'd never heard of the Hunger Games series. But this summer I kept seeing the same book come up on blog after blog in my Google Reader. There were countdowns and tickers all over the place for this Mockingjay. It seemed I was missing out on some major event, and I never like to be left out. But I still wasn't totally convinced. I don't read a lot of YA, and I didn't even know what dystopian meant.

Last week, I decided to give Hunger Games a try. For the first third of the book, I was pretty ambivalent. The story was okay. Nothing to write home about. But I remember the exact moment the game changed (pun intended). When the boy with the bread confessed his love for Katniss Everdeen on national television, he captured my heart along with the rest of the citizens of Panem. And I knew then, not only would I finish this book, I'd have to read the whole series.

One of the advantages of getting to the party late is being able to read all the books back-to-back. I downloaded each of them onto my iPhone, culminating with Mockingjay on Tuesday morning. It's been an amazing ride!
Want to read everyone else's Mockingjay experience? Head over to Random Ramblings.