The winner of this weekend's Got Books? giveaway was Tribute Books. Thanks everyone who entered!
In My Mailbox is a weekly meme by
The Story Siren
and
The Printed Page
. Since I got a bunch of books this week, I decided to participate.
Here are the books I received in my mailbox:

1.
The Gladiator
by Carla Capshaw.
Carla agreed to let me stalk her on Outside the Author's Studio tomorrow. Be sure to check back!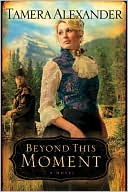 2.
Beyond this Moment
by Tamera Alexander.
There are a few books that I've been waiting to get my grubby little hands on and this one of them. Tamera is on my short list of absolute favorite authors.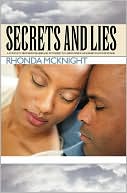 3.
Secrets and Lies
by Rhonda McNight.
I'll post a review of this one in August and I'll be offering the book as a giveaway, so make sure to watch for it.
4.
Sins of the Mother
by Victoria Christopher Murray.
This was my first contest win ever! Thanks to Shan from
Curled Up with a Good Book and a Cup of Tea
. I'm looking forward to reading it.







I got these books in PDF, galley, or e-book format:
1.
Marrying Mallory
by Diane Craver.
This is a Desert Breeze e-book. If you need some more titles for the
Inspy E-book Challenge
, Barnes and Noble is practically giving away Desert Breeze books right now! They're all on sale for about two bucks. I've highlighted a few of the authors on this blog, Shawna Williams (
No Other
) and Anne Patrick (
Fire and Ash
). This would be a great time to buy one of their books.
2.
Wrangler in Petticoats
by Mary Connealy.
I loved
Doctor in Petticoats
and I'm excited to have a preview copy of the next in the series. I'll post a review in September.
3.
Rodeo Resurrection
by Teri Wilson.
This is an e-book from White Rose Publishing. I'm excited because this is the first time I've tried this publisher, and the cover is adorable. I'm a sucker for a cute cover, even on an e-book. I'll post the review in August.
I'm happy with my stack of books this week. They are about as varied as Christian romance gets. So, what's in
your
mailbox?