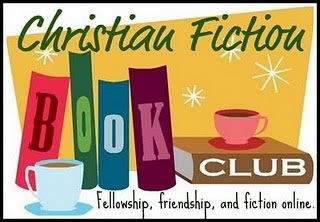 The Christian Fiction Book Club meets every six weeks at different book blogs. Hosts are chosen from participants in the most recent book club discussion. Feel free to grab the button and come join the conversation!


Discussion dates:

April 9- The Girl in the Gatehouse by Julie Klassen
Host: Joy @ Edgy Inspirational Romance

May 21- Words by Ginny Yttrup
Host: Julie at My Only Vice

July 9- Pompeii by TL Higley
Host: Amber at Seasons of Humility

August 13- Digitalis by Ronie Kendig
Host: Jules at My Own Little Corner of the World

September 24- The Preacher's Bride by Jody Hedlund
Host: Lydia at The Overweight Bookshelf

November 5- Dancing on Glass by Pamela Binnings Ewen
Host: TBD

December 17- She Walks in Beauty by Siri Mitchell
Host: Renee at Black n Gold Girl's Book Spot


Want to participate?

1. Secure a copy of the book club pick and read it before the discussion date.

2. Find the reading group guide in the back of the book or on the publisher's website. Choose one or more of the discussion questions to address in a blog post. You might also want to include a short review of the book.

3. Schedule your blog post to run on the discussion date. You may copy and use the book club logo above if you'd like.

4. On the discussion date, the host will run his/her review and answer a few discussion questions. The host will also include a MckLinky at the bottom so bloggers can link their posts.

5. On the discussion date, we all hop around reading and commenting on the reviews and opinions of participating bloggers.

6. If you do not have a blog of your own, you can share your opinions about the book club pick in the comment sections of other blogs.

7. Have you already read our book club picks? Great, participate anyway! You'll have a head start answering some of the questions!





Do you know how long it took me to make this button?? Please grab it and post it somewhere!

(If you want to shrink the button to fit your sidebar, change the width number from "320" to "160" and the height number from "222" to "111")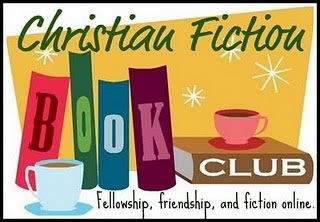 <a href="http://www.edgyinspirationalromance.com/2010/03/youre-invited-to-participate-in.html" target="_blank"><img src="http://i26.photobucket.com/albums/c148/Tamsin72/bookclub.jpg" alt="EdgyInspirationalRomance" width="320" height="222" /></a>